Posts for: November, 2018
By Curt P. Posey, DDS, Inc.
November 20, 2018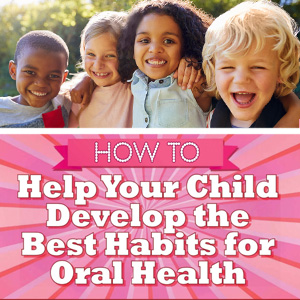 Helping your infant or toddler develop good dental habits is one of the best head starts you can give them toward optimum oral health. But even after they've matured enough to handle hygiene tasks without you, they still need your guidance.
This is especially true in the "tween" and teen years. Although they're beginning to flex their independence muscles, they're still vulnerable at this age to peer pressure urging them to try things that, among other outcomes, could hurt their oral health.
Here are 3 areas where your input and guidance could save your older children and teens from oral health problems.
Sports activities. As children mature, they may also become involved with various physical activities, including contact sports. Years of diligent hygiene and dental care can be undone with one traumatic blow to the mouth. You can help avoid this by urging your child to wear a mouth guard during sports activity. While there are some good choices on the retail market, the most effective mouth guards are custom-created by a dentist to precisely fit your child's mouth.
Oral piercings. While expressions of solidarity among young people are popular and often harmless, some like oral piercings and their hardware could potentially damage teeth and gums. You should especially discourage your child from obtaining tongue bolts or other types of lip or mouth hardware, which can cause tooth wear or fracture. Instead, encourage them to take up safer forms of self-expression.
Bad habits and addictions. A young person "spreading their wings" may be tempted to dabble in habit-forming or addictive activities. In addition to their effect on the rest of the body, tobacco, alcohol and drugs can have severe long-term consequences for oral health. Unsafe sexual practices could lead to the contraction of the human papilloma virus, which has been linked to oral cancer in young adults. Be sure your teen understands the dangers of these habits to both their oral and general health—and don't hesitate to seek professional help when a habit becomes an addiction.
If you would like more information on helping your child develop great oral habits, please contact us or schedule an appointment for a consultation. You can also learn more about this topic by reading the Dear Doctor magazine article "How to Help Your Child Develop the Best Habits for Oral Health."
By Curt P. Posey, DDS, Inc.
November 10, 2018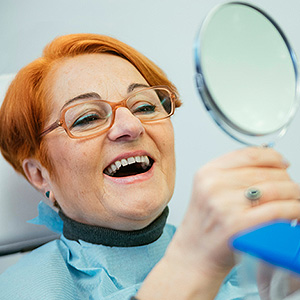 Edentulism, the loss of all of a person's teeth, is more than an appearance problem. As one in four Americans over 65 can attest, total tooth loss can lead to emotional suffering, social embarrassment and a lack of nutrition caused by limited food choices.
But there are solutions like the removable denture, an effective dental restoration for more than a century. In its current advanced form, the removable denture is truly a functional, affordable and attractive way to restore lost teeth.
Creating an effective denture begins first by taking detailed impressions of a patient's gum ridges. We use the measurements obtained from this process to create a plastic resin base colored to resemble the natural gums.  Using old photos and other resources documenting how the patient looked with teeth, we choose the best size and shape of porcelain teeth and then position them onto the base.
Finally, we fine-tune the dentures the first time they're in the patient's mouth to make sure they have a secure fit and a balanced bite when the jaws come together. We also want to be sure the dentures are attractive and blend well with other facial features. The result:  a new set of teeth that can do the job of the old ones and look nearly as real and attractive.
Dentures, though, do have one major drawback: they can't stop bone loss, a common consequence of missing teeth. In fact, they may even accelerate bone loss due to the pressure they bring to bear on the gum ridges. Continuing bone loss could eventually cause their once secure fit to slacken, making them less functional and much more uncomfortable to wear.
But a recent innovation could put the brakes on bone loss for a denture wearer. By incorporating small implants imbedded at various places along the gums, a denture with compatible fittings connects securely with the implants to support the denture rather than the gum ridges. This not only relieves pressure on the gums, but the titanium within the implants attracts bone cells and stimulates their growth.
Thanks to this and other modern advances, dentures continue to be a solid choice for tooth replacement. Not only can they restore a lost smile, they can improve overall health and well-being too.
If you would like more information on dental restorations for missing teeth, please contact us or schedule an appointment for a consultation. You can also learn more about this topic by reading the Dear Doctor magazine article "Removable Full Dentures."